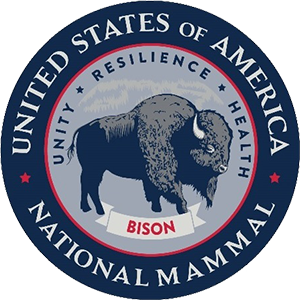 A New National Mammal and a New Coalition
The President signed the National Bison Legacy Act on May 9, 2016 making the North American bison the official National Mammal of the United States. This is a great milestone for an animal that once faced extinction. The bison has played a central role in America's history and culture and helped shape the Great Plains and the lifestyle of Native Americans. Today, bison live in all 50 states and serves as a symbol of unity, resilience and healthy lifestyles and communities.
But our work isn't done yet. We need to spread the word that America's got a new National Mammal. Our first step is changing our name to the American Bison Coalition (ABC). We've also got a new address on the internet, www.NationalMammal.org, and a new twitter handle: @BisonCoalition. Be sure to keep using #NationalMammal for your bison related posts.